Blonde beauty masturbating
A blonde girl is sitting on a table. She has her legs spread wide and plays with her nipples. A little later on she massages her pussy too. She gets up, puts one foot on the table and continues to masturbate.
preview clip taken from Seventeen Video
related porn on Pay Porn Info
Tags: blonde masturbation solo teen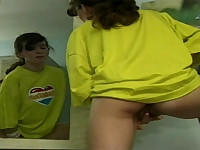 Teen with puffy nipples
A skinny young girl is in the bedroom, slowly undressing herself. She takes off her shirt and bra, showing her firm tits with puffy nipples. Once undressed she puts on a yellow T-shirt. Then she lifts up the shirt in order to play with her pussy.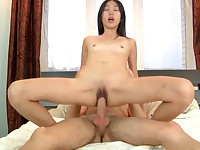 Teen girl gets fucked hard
A naked young girl is laying on her back on the bed, her legs spread wide. A young guy is kneeling in front of her, licking her pussy. A little later he lays down next to the girl and fucks her from behind.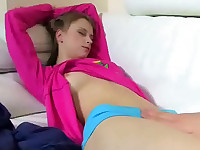 Horny wake up call
A teenage girl is asleep on a couch. A guy comes up to her, takes her blanket away and begins to stroke her body while jerking himself off. A little later the girl is awake and naked and the guy is fucking her hard.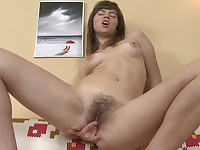 Finger fucking teen
A young naked girl lays down on the bed with her legs spread wide, nearly shoving her trimmed pussy into the camera. She massages her clit with her fingers and then finger fucks her pussy harder and harder.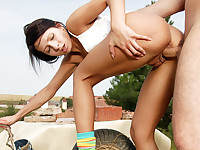 Teenager gets fucked outdoors
A guy is wheelbarrowing his young girlfriend to a quiet spot where she lifts up her skirt so he can lick her pussy. After they spoiled each other in 69 position for a while he fucks her in various positions.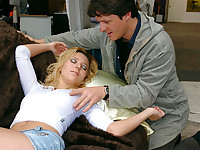 A sleepy customer
A blond girl visits a second hand furniture shop. After a while she falls asleep on one of the couches. When the owner dicovers her he carries her to his bed and takes her clothes off in order to fuck her.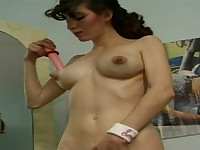 Teen with puffy nipples
A skinny young girl is standing in front of a mirror, rubbing her pussy with a vibrator. She squeezes her large tits and strokes her puffy nipples. Then she sits down, spreads her legs wide and fucks herself.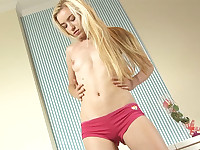 Blonde teen stripping
A blonde girl is sitting on a table. She puts on some pink panties that match her shirt. Turning around in front of the camera she strokes her body all over. She lifts out one tit and plays with the nipple. Then she takes all of her clothes off and massages herself some more.
Nubile Margo poses naked on camera
Take a look at nubile Margo. Would you love to go home tonight and find her waiting for you completely naked?.. On this video, smokin' hot Margo touches her tight coed body, perky yabbos, delicate ass and yummy long legs. She looks so tight, yet she can get so naughty in the bedroom. Margo getting so turned on posing in front of the camera, that she can not stop herself from touching her cookie... Make sure to visit NubileOnes.com for fashionable high definition legal age teenager videos!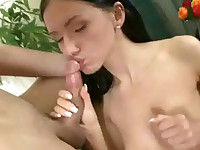 A casual fuck
A guy is sitting in the living room watching his girlfriend arranging some flowers. He takes her on his lap to kiss her. She sucks his dick whilst massaging her tits. Then he fucks her until he comes on her face.