Collared Asian girl
A naked Asian girl with a dog collar on is sitting on a bed. Next to her a man in his underpants pushes her hand against his crotch. She carefully begins to suck his dick and a little later she is on her back, getting fucked by the guy.
preview clip taken from Teens from Tokyo
related porn on Pay Porn Info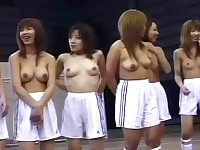 Topless football match
A large group of topless Asian girl is standing in a row having their pictures taken. They have a football match agains a group of guys in swimming trunks. One of the female players sits down on a matress and is finger fucked by a member of the other team.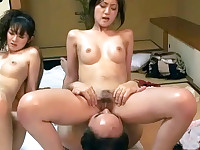 Sexy flower girls
You sure get pissed off when your girlfriend doesn't show up on your date. Bt the arrival of three nice looking girls might make a difference. In fact, they are so supportive of you, you have to call in a couple of friends to eh... take it all in.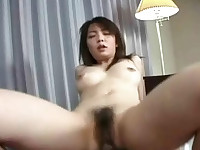 An Asian fuck
A young Asian girl is on a bed, giving a guy a blow job. She takes her clothes off and straddles him, taking his dick into her hairy pussy. The guy fucks her hard until he comes over her small tits.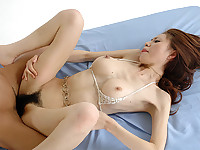 Japanese Creampie
Japanese teens are known for the fact that they're tight, hairy and they just love to fuck! This particular Japanese girl is no different and she goes all nuts on this Japanese dude his erection. He sticks his cock inside her tight hairy snatch and starts to pound her while the girl screams out loud. At the end he decides to shoot all his thick cum inside her hairy pussy!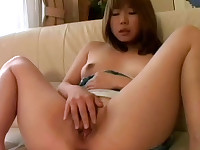 Coming like a fountain
An Asian girl is on a couch. The cameraman is talking to her. She takes off her bra and shows off her small tits. Then she removes her panties and plays with her pussy, massaging her clit. When she comes she sprays like a fountain.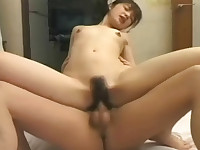 Asian teen gets fucked
A naked Asian girl is on her knees on a bed with a guy standing next to her. She pulls his pants down and gives him a blow job. A little later the guy is on his back and she is kneeling on top of him in order to get fucked.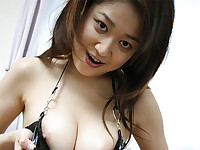 Asian teen hand job
A teenage Asian girl is doing an interview on a bed and then giving a guy a hand job, rubbing his dick all over her face. While she jerks him of she licks his gland and when he finally comes she smears his sperm over her face.